Why Child Abductors are so Dangerous
Child abductors are a real threat to families all over the country. Every day, children go missing from their communities and sometimes never make it home. It's good to know exactly why these abductors are so dangerous, as well as what you can do to ensure that your family isn't targeted by someone who intends to take your children away from your family. The best way to avoid your child being abducted is to know the exact steps to help make them difficult targets for kidnappers. Today we're going to go over a few statistics, tips, and other pieces of information that you may find useful.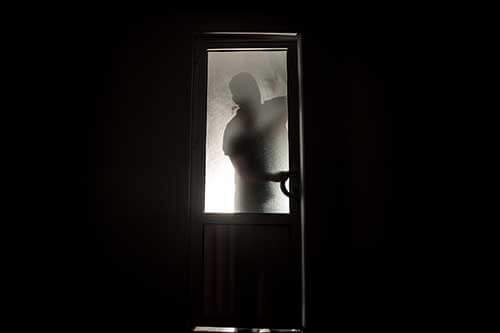 What Kind of Person is Most Likely to Abduct a Child?
About every 40 seconds, a child is kidnapped or goes missing. In most cases when a child goes missing, it's not a kidnapping. This means that the child wasn't where they were supposed to be for any number of reasons. Maybe they misunderstood the plan their family had gone over and went somewhere other than where they were supposed to be, maybe they got lost, maybe they ran away, or maybe there was some other kind of breakdown of communication. The vast majority of children that go missing, in general, are returned home alive, and 99.9% of children that go missing in this way return home very quickly.
Now, as for who is actually the most likely to abduct your children. The most common person to kidnap a child is a family member. This could be a parent, aunt, adult sibling, etc. Family abduction makes up approximately 43% of abductions and affects boys and girls equally. The most likely scenario for a family kidnapping is for one of the parents to abduct the child during a messy divorce or custody battle. Most children abducted by a family member are not only returned home but returned unscathed. That being said, this is the most difficult type of abduction to prevent because it's likely the kidnapper is someone who has authority over the child.
The next most likely type of person to abduct your child is an acquaintance. This will typically be someone who acts as a friend to the family and tries to build trust with both you as a parent and with your children. Acquaintance abductions are the most likely to result in an injury and are also commonly linked to other crimes such as sexual assault.
The least likely type of abduction is a stranger. Stranger abductions aren't unheard of by any stretch of the imagination, but they are incredibly rare. This type of abduction is the riskiest for the kidnapper, as it's most likely to take place out in the open where there can be witnesses. Although it's uncommon, this is the least likely kind of abduction for your child to be returned home.
How to Prevent Abductions
Prevention is essential for ensuring that your children are never abducted. Unfortunately, family abductors are difficult to prevent especially if it's a parent. The best thing you can do to prevent this kind of abduction is to carefully explain to your child that they are only allowed to go with the other parent if you tell them it's okay, but that can easily be undermined by the other parent.
To prevent your child from being abducted by an acquaintance, there are a few good strategies. The first can also be used to help prevent stranger abductions. Go to each of your child's extracurricular activities. Every dance recital, band concert, sports game, spelling bee, everything. Many kidnappers will keep an eye on children that don't have their parents around at these kinds of events and take it as the family is weak, and thus making the child an easy target. Being there both helps the child developmentally but also makes your child a harder target. The other way to prevent this kind of kidnapping is to make sure to vet the person in question. There are all sorts of resources online that can point out the characteristics of this type of person, but trust your gut. Teach your child to trust their gut as well. Make sure that your child knows the proper name of their body parts, as many kidnappers will use the cutesy name of genitals as a way to disarm children. Also, make sure your child knows to always tell you if an adult is talking to them about their genitals. That is a huge red flag.
Preventing stranger abductions is tricky. Even though it happens a lot more rarely than the other types, stranger abductions are the most likely to happen by force. What you can do to ensure that your child can avoid being taken by someone who doesn't plan by force is first, be there for their extracurricular activities. It's a simple step you can take that makes your family unit appear strong to potential kidnappers. Teach your children to never get into a vehicle with a stranger, and to scream if a stranger is trying to put them into their car.
When it Comes to Child Abduction, Safety is Always the Golden Rule
Child abductors can be very dangerous, especially when it's not a family member taking your children. Injury, trauma, and much worse can happen at the hands of a kidnapper. Knowing how to prevent your child from being abducted can save your family from untold tragedy.